Get the latest on-sale announcements and more delivered straight to your inbox!
Download forms for this year's rodeo events
View all frequently asked questions for Nebraska's Big Rodeo.
WELCOME TO THE OUTDOOR RODEO CAPITOL OF NEBRASKA!
In 1921, citizens of Burwell, Nebraska decided to put their community on the map with an annual community celebration. They chose to begin a rodeo, which reflected the western heritage of the town. The first rodeo was held in September of 1921, and since that time nearly every professional rodeo champion who has pulled on a pair of boots has tramped through the historic arena of Burwell.  Almost a century later, visitors from all over the world continue to migrate to the small community of Burwell, Nebraska for a one-of-a-kind experience at Nebraska's Big Rodeo…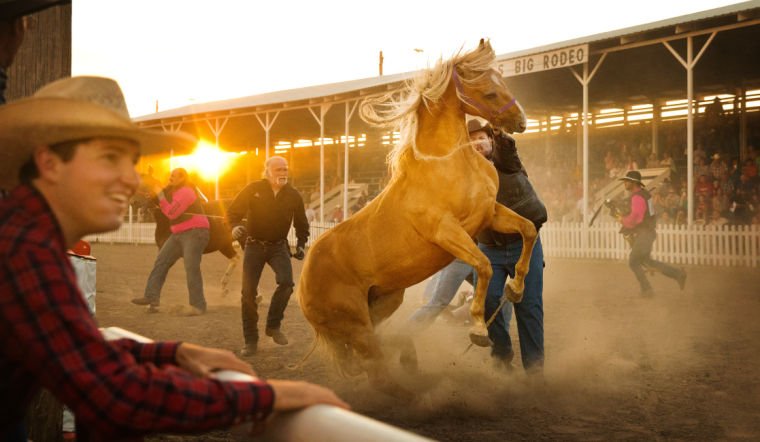 GATES OPEN AT 6:30 PM & RODEO STARTS AT 7:30 PM FOR ALL FOUR NIGHTS.