Nebraska's Big Rodeo was honored to be inducted into the Pro Rodeo Hall of Fame during July, 2022.  A ceremony was held July 16, 2022 at the Pro Rodeo Hall of Fame in Colorado Springs,  CO. 
Nebraska's Big Rodeo was being given one of the highest honors in Pro Rodeo when the rodeo committee was inducted into the Pro Rodeo Hall of Fame. The 2022 inductees are some of the biggest and best names in Pro Rodeo and include the one and only Trevor Brazile, Bobby Mote, Bobby Harris, the late Ardith Bruce, Jake Beutler, Mel Potter, Cindy Rosser, the great Saddle Bronc horse Medicine Woman, Roy Duvall's steer wrestling horse Mighty Eye aka "Whiskey", and Nebraska's Big Rodeo in Burwell.
Thank you to all who have attended the rodeo over the last 101 years, without the amazing fans showing up to enjoy the greatest sport on dirt with us in Burwell each year, this would not have been possible.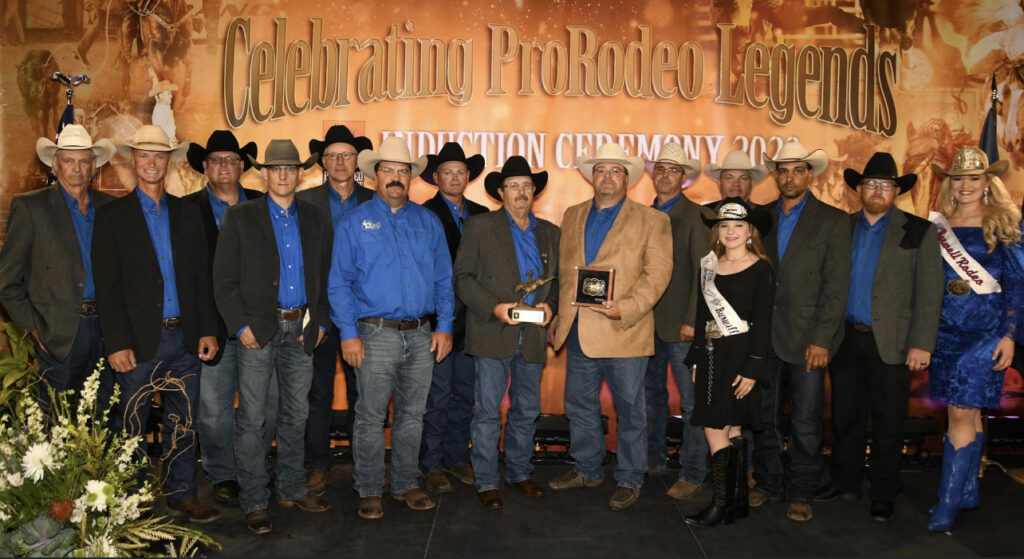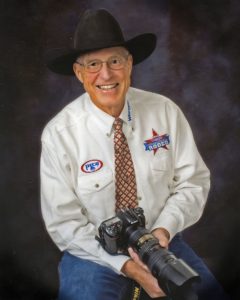 A legend in the world of Pro Rodeo, and in Nebraska, has left us before we were ready.
Jim Svoboda of JJJ Photography is known throughout the country as one of best rodeo photographers in the business.  Svoboda made a name for himself inside the rodeo arena before becoming a legend behind the camera.
James (Jim) Floyd Svoboda, Jr. was born November 8th, 1934 at Ord Nebraska, and passed February 19th, 2023 at the age of 88. The cause of death was inoperable stomach complications/perforation which were exacerbated by a longstanding unrecognized rodeo injury. 
He passed comfortably at peace with his wife and family at his side thanks to the excellent care he received at Grand Island Nebraska Regional Hospital.
Jim graduated in 1956 from the University of Nebraska Lincoln and worked 33 years for the USDA as County Executive Officer for the Agriculture Stabilization Conservation Service serving Garfield, Loup, and Wheeler Counties until he retired in 1989. 
He also owned a ranch with the love of his life, Marilyn, and family north of Burwell prior to his retirement, where they owned a registered Hereford operation.
Jim spent nearly 20 years as a successful four event all-around rodeo competitor, with his best streak of riding 54 barebacks in a row.  He filled his PRCA permit in 1958 and received his PRCA Gold card in 1984. 
A severely broken leg forced him to become a full-time rodeo photographer.
With over 3 million photos shot and worn out nearly 40 cameras, Jim was a true legend in the rodeo photography industry. He won numerous awards and buckles during his rodeo career including four coveted PRCA award buckles: "Sports News Best Action Photo", "Best Action Rodeo Photo", "PRCA Best in Photo Journalism "and "Las Vegas National Finals Rodeo Official Photographer", a feat no other photographer has ever accomplished.
Jim was named the official photographer of Nebraska's Big Rodeo early in his career, and was awarded a buckle for his 50 years of service to NBR by Garfield County Frontier Fair and Rodeo Board President Jess Helgoth.
Svoboda co-published the book "50 Years of Nebraska's Big Rodeo" about the first half century of Burwell event and was named Co- Grand marshal of the 101st years event alongside his brother Dale Svoboda.
He is survived by his wife Marilyn of 64 years, three children, Tana Brinkman (Jim), Jason Von Svoboda (Angela), JonBen Svoboda (AnneMarie), 7 grandchildren and 3 great grandchildren, 2 brothers and 4 sisters. He was preceded in death by his parents James, Sr. and Margaret (Walkowiak) Svoboda, 1 brother and 3 sisters.
At Jim's request, he wanted a private graveside service and in lieu of flowers send remembrance memorials to the family which will be collectively donated in his honor to the Nebraska's Big Rodeo.